Hearing loss affects about one in five people in Torrance. If you're one of them, you'll be spending a lot of time with your audiologist over the years. Understanding the many roles this individual plays will help you know what to expect during future visits.
My Audiologist's Background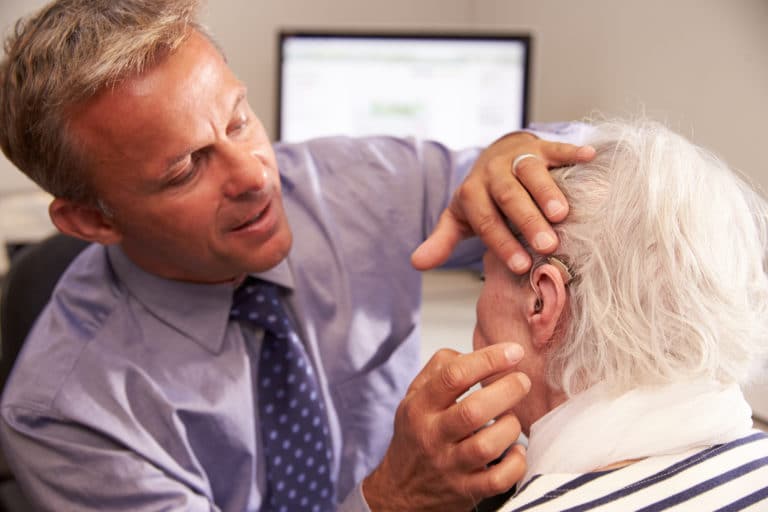 An audiologist is a medical professional who specializes in the diagnosis, evaluation and treatment of hearing and balance disorders. Most audiologists in California have earned a Doctorate in Audiology (Au.D.) from an accredited university. Their education involves intensive training in the prevention, identification, assessment and management of a wide range of hearing and balance disorders. They are required to complete an internship, pass a national competency exam and obtain professional certification and licensing in California (and any other state in which they plan to practice).
A Day in the Life of an Audiologist
Your Torrance audiologist in Omaha is responsible for a lot of different tasks. A typical day might feature any or all of the following.
Identify, test, diagnose and manage hearing and balance disorders and tinnitus.
Counsel and educate patients and their families on hearing health, treatment and management strategies and methods for improving communication.
Assess candidacy for hearing aids, cochlear implants and implantable hearing devices.
Administer audiologic rehabilitation programs including speech reading, language development and communication skills.
Evaluate and manage patients with central auditory processing disorders.
Design and implement hearing conservation programs.
Supervise and conduct newborn hearing screenings.
Recommend, dispense, fit and program hearing aids and assistive listening devices.
Examine the ear canals and eardrum, removing excess earwax, and making custom molds from ear impressions.
Assist surgeons with medical procedures involving the ears.
Audiologists in California are employed in a variety of different settings. They work in hospitals, clinics, educational facilities, hearing aid dispensaries and private practices, among other places.
For more information on the responsibilities of audiologists or if you have questions about hearing loss or hearing aids, contact a hearing specialist in Torrance today.